Courses and training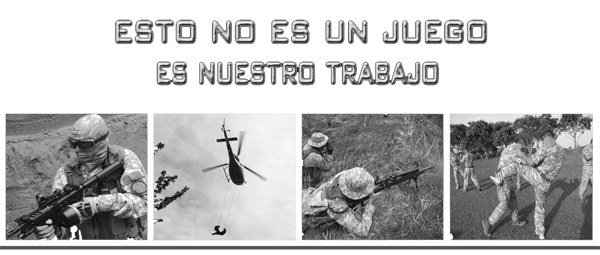 ---
Tactical Training Institute is a company specialized in the training of high-level security personnel, collaborating with several universities, professional associations, official and private training centers, both in Spain and abroad. We currently work in 21 countries in Europe, Africa, South America and the Middle East. We have a permanent presence in Spain and Brazil.
Our instructors with more than 25 years of experience in training the human factor involved in Protection and Security work, in public and private entities, respond to the most extreme instructional needs, adapting to the social, political and legal reality of the area. of acting.
Our work system allows the adaptation of our staff to their training needs, advising them on the most effective subjects and instructional methods. Avoiding in this way, wasting resources in training courses that have no effect on the quality of the service to be improved.
Experienced instructors. Rigorous curriculum
Training is a priority for organizations around the world as they expand their operations across borders in high-risk territories and areas. They require high-quality training programs to avoid unnecessary risks, protect personnel and other valuable assets
Our Solution
TTI-OPS develops and implements comprehensive training programs for government agencies, state security forces, private security personnel, and multinational corporations. Our experienced instructors and robust training programs allow us to quickly implement training programs of any scale in any setting. We promise, upon completion of the courses, a high return as a result of your investments in training.
Why Tactical Training Institute?
Train with the best , our instructors have trained thousands of students in various countries to support government training and private clients. Our instructors are experts in the field and in a wide variety of tactics for protection services, personal defense, defensive driving, marksmanship … etc
Personalized training . We are aware that each client is different and each one has characteristics that require specific solutions. We work with your organization to understand your unique demands and develop, implement, and maintain a robust education curriculum.
Active study environment. Our students benefit from multiple forms of study, an environment consisting of classroom education, argument-based exercises and practical uses, as well as an online classroom where they can remember or train the theoretical and practical parts after our courses.
Satisfaction . From military personnel, state security forces and bodies, private security and executives, we have received many comments of satisfaction and gratitude about our training programs from all over the world.
THE OBJECTIVES OF OUR TRAINING REACH THE FOLLOWING PROFESSIONAL PROFILES:
Direction and resource management ladder (directors, bosses and generalists)
Higher scale (analysts, officers and specialists)
Intermediate scale (elite operational personnel, NCOs, and middle managers)
Basic scale (police officers, troops, support and surveillance personnel)
Our courses for official organizations have a restricted character and cannot be carried out by unauthorized personnel.
COURSES FOR OFFICIAL ORGANIZATIONS
Our open free access programs cover the following disciplines:
Civil protection.
Mountain Rescue.
Private field guards.
Explosives vigilante course.
Courses for security guards.
Logistics and security training course for non-governmental organizations.
Safety courses in travel to risk areas for journalists.
Self-protection course.
Operational Driving Courses.
4X4 driving. Self Defense.
Survival in extreme areas.
Courses for duly authorized security professionals:
Personalities Protection Courses.
Fluoroscopy courses.
Shooting courses.
Access controls.
Driving priority vehicles.
Suspect reduction and control course.
Fight hand to hand, with knife and use of unconventional weapons.
---